Services Provided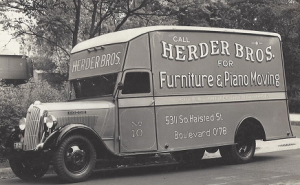 Free estimates
Our owner will visit your home and provide you with a written estimate.
Full service packing
We can help with some or all of your packing, even if moving long distance with another carrier.
Local household moving
Our specialty is moving families within 50 miles of their current home. Depending on the size and distance we can go beyond that distance as well, within Illinois.
Local office moving
We can also move small to medium offices.
Short term (days) storage
If your closings are separated by a day or two or you need extra time to ready the new home we can store on our moving van for a few days.
Unloading or loading mobile storage units or rental trucks
Oftentimes a customer will rent their own truck or 8-16' mobil units. We can load or unload them.
Piano moving
We move over a hundred pianos each year. Our crews have all the necessary equipment to move any size piano.
One piece or small jobs
Even if you just have one or a few pieces, we would love to help with any moving project.
All seven days a week